What is a Vietnam River Rat?
What is a River Rat you say? How about a tough as nails, United States Navy sailor that fought the Vietcong and North Vietnam Army up and down the Mekong River and all its tributaries. They manned 50cal machine guns, M60's, they kicked the horsepower up as they fired down the river in search of the enemy. They fought ambushes on both sides of the river. They inspected dangerous Sampans and junks as they travelled the river. They took Marines, US Army soldiers and sailors from A to Z up and down the river.
The United States Navy River Rats, some of themost fierce and dedicated US Navy sailors of the Brown Water Navy patrolled and enegaged the enemy on the rivers and tributaries of the Mekong River in Vietnam. These Riverine forces manned PBRS, made of fiberglass hulls, fast boats and monitors and their Riverine Squadrons were essential in combatting the movement of weapons, food and essentials the enemy would need to fight US forces.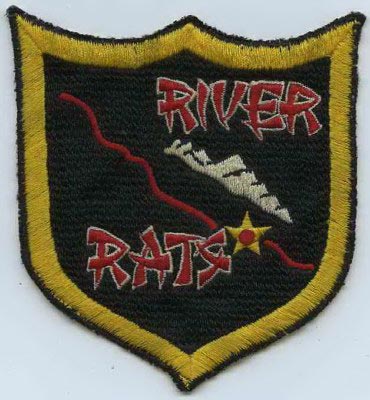 The densely jungled waterways of South Vietnam were the battlefields of the US Navy Riverine forces and this is where they battled the enemy. As depicted in movies like Apocalypse Now, the role of the River Rats was never easy as they were often outnumbered and frequently ambushed from both sides of a hostile river. Their training, ferociousness and dedication to their fellow sailors often brought them through this mayhem. This US Navy River Rat Challenge Coin was specifically designed by Vision-Strike-Coins.Com in honor to the men of the Mekong famously known as the River Rats!
This US Navy River Rat Challenge Coin was designed for the men of the brown water US Navy. This US Navy River Rat Challenge Coin is 2 inches in height and 4mm in thickness and makes the perfect addition to your Vietnam military coin collection.